Personal Injury Lawsuits Involving the Loss of a Limb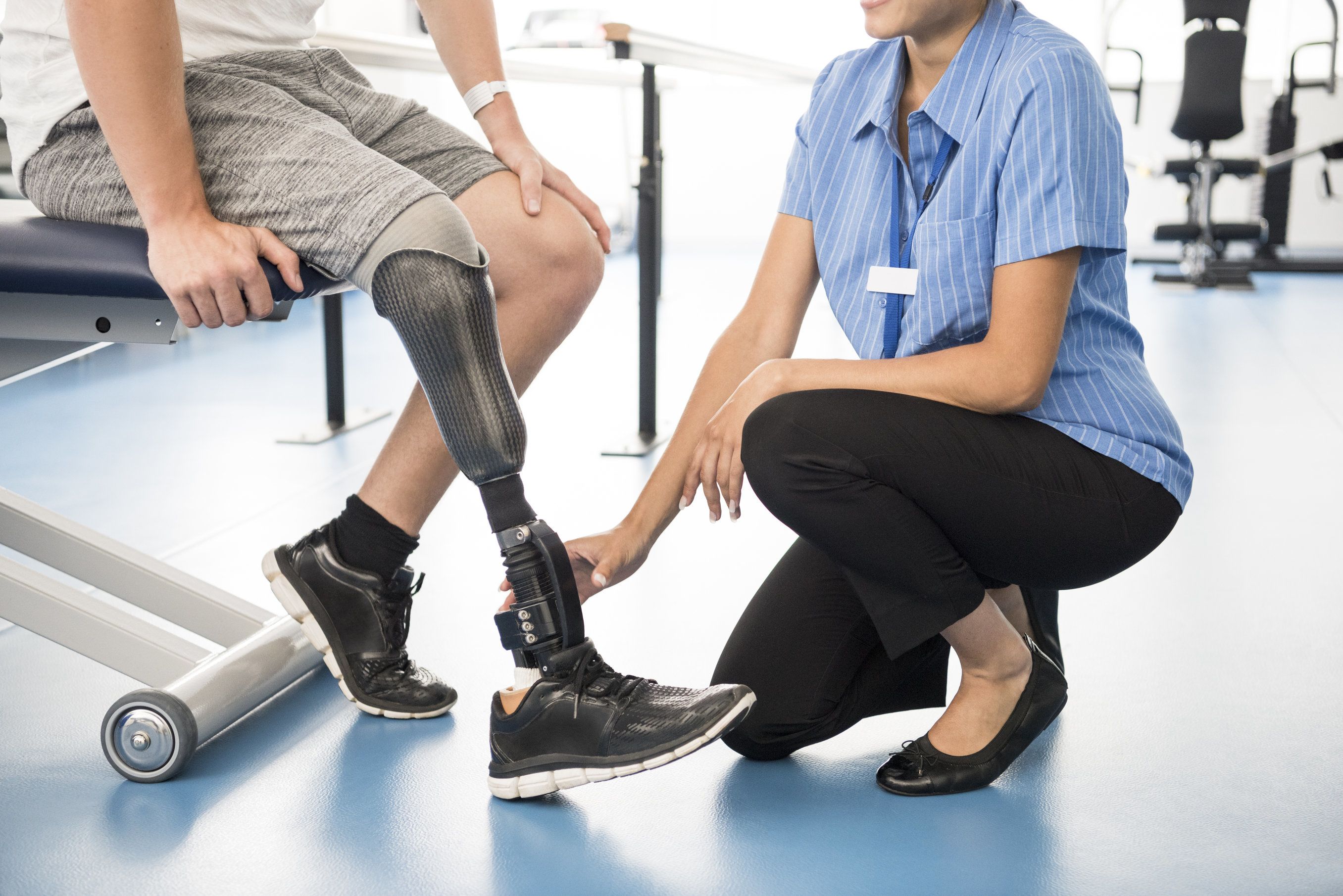 It is unrealistic to expect to go through life without experiencing injuries or hardships. However, that doesn't mean that a person should just sit back and accept the consequences of an avoidable injury.
If someone is harmed or injured due to the reckless or negligent actions of another individual or party, they have a right to seek compensation for damages. It is especially important to seek compensation following a catastrophic injury, which can have lifelong consequences for the accident victim.
Attorney Chris Olsen can assist individuals in filing a catastrophic injury lawsuit to pursue financial compensation for their losses. When a personal injury involves loss of limb, our San Diego, CA legal team will take into account all of the unique hardships accident victims are likely to face as they recover from injuries. We fight to help our clients obtain compensation so they have one less thing to worry about as they adjust to a new way of life.
Causes of Injuries Involving the Loss of a Limb
As with any other type of injury, there are multiple types of accidents that could lead to a severe injury that ultimately results in the loss of a limb. However, catastrophic injuries involving the loss of a limb are unique in that they are rarely the result of a minor accident where no one is at fault.
In most cases, the loss of a limb is the result of a devastating and avoidable accident. Some of the most common causes of personal injuries involving the loss of a limb include:
Automobile accidents
Construction site accidents
Work accidents in industrial environments
In nearly all of these cases, there is a clear person or party who is at fault for the accident, whether it be the driver of another vehicle, an employer, or the manufacturer of a faulty product. Chris Olsen and his legal team will gather the evidence that is necessary to prove liability so that the liable party can be held accountable for damages.
Financial Damages
The financial damages of a personal injury involving a lost limb can be devastating. Injuries often require immediate medical treatment, followed by a lifetime of medical care and physical therapy.
On top of the cost of medical treatment, injury victims are likely to lose a significant amount of income. In many cases, a lost limb alters the type of work a person can perform and limits wage-earning potential. Chris Olsen will consider all aspects of financial losses when seeking compensation.
Emotional Damages
The loss of a limb is a very personal and emotional experience. Most people who lose a limb experience a wave of emotions, ranging from sadness, to grief, to anger. It is helpful to seek support from other individuals who have experienced the same type of loss. Therapy can also be useful in allowing injury victims to sort through their emotions and realize that they are, essentially, still the same person.
Chris Olsen understands the unique emotional damages that a person experiences following the loss of a limb. He takes these damages just as seriously as financial damages and will fight to receive maximum compensation for emotional damages.
Schedule a Consultation
If you have experienced a catastrophic injury that resulted in the loss of a limb, it is important to hold the responsible party accountable. Schedule a consultation with attorney Chris Olsen at your earliest convenience to discuss the details of your case and learn more about your right to financial compensation.